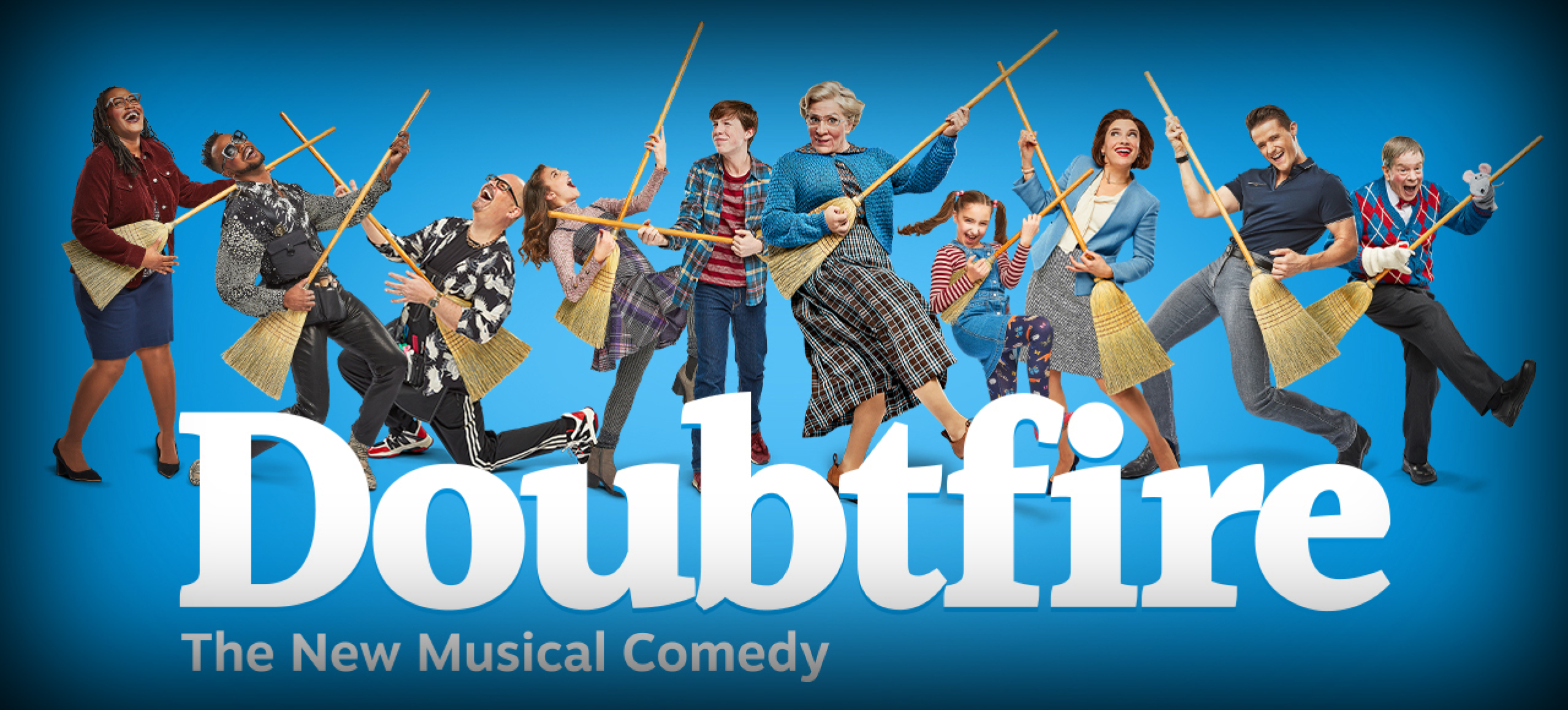 A new musical comedy about the things we do to stay together.
Daniel Hillard, a struggling, out-of-work actor, will do anything for his kids. After losing custody in a messy divorce, he creates the kindly alter ego of Scottish nanny Euphegenia Doubtfire in a desperate attempt to stay in their lives. As his new character takes on a life of its own, Mrs. Doubtfire teaches Daniel more than he bargained for about how to be a father. A hilarious and heartfelt story about holding onto your loved ones against all odds, Mrs. Doubtfire is the musical comedy we need right now — one that proves we're better together.
PRICE: TBD
DATE: Saturday, November 18th, 2023

GET ON THE INTEREST LIST – RSVP BELOW…
(If you pre-register you will receive a ticket confirmation.  Once the trip is published you will be the first to be contacted (emailed) to make a purchase.  You are not officially on the trip roster until then.)
Trip Includes:
– Round trip motor coach transportation to Detroit, MI
– 2 Hours of Free time in Greektown District
– Main Floor Seating at the Fisher Theater to see "Mrs. Doubtfire The Musical"
MRS DOUBTFIRE (NOT OFFICIAL TICKET - INTEREST PURPOSES ONLY)
This is for Pre-Registering for a trip only. This ticket is just a confirmation that you are on the presale list. Once published, you will be emailed with an option to purchase your official ticket for the trip.