Little Shop of Horrors at Meadowbrook Theatre with Italian Family Style Chicken Piccata Luncheon at Alfoccino Restaurant
October 29 @ 10:15 am

-

5:15 pm

Free – $99.00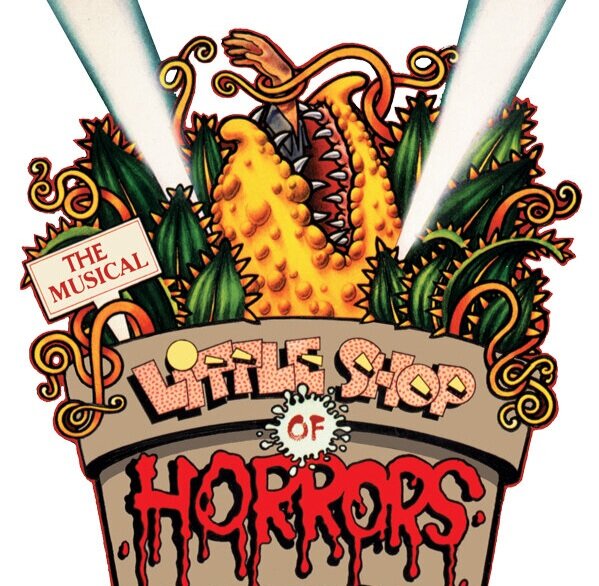 Tickets No Longer Available – RSVP to get on the Waitlist!

$99.00 Per Person
The meek floral assistant Seymour Krelborn stumbles across a new breed of plant he names "Audrey II" – after his coworker crush. This foul-mouthed, R&B-singing carnivore promises unending fame and fortune to the down and out Krelborn as long as he keeps feeding it, BLOOD. Over time, though, Seymour discovers Audrey II's out of this world origins and intent towards global domination!
And for Heaven's Sake PLEASE DON'T FEED THE PLANT!
Trip Includes:
Round trip motor coach transportation to Rochester, MI
Trip Escorted by John Henry of Route 23 Tours
A Chicken Piccata Italian Family Style Luncheon at Alfoccino Restuarant
Ticket to see "Little Shop of Horrors the Musical" at Meadow Brook Theatre
Trip Itinerary:
10:15 AM Pick-up | 5:15 PM Return – Meijer, Davison (Lot H)
11:30 AM to 1:00 PM – Alfoccino Restuarant
1:15 PM to 4:30 PM – Meadow Brook Theatre
Reservation Information:
 – No refund may be given after September 27th, 2022 unless a replacement is found.
 – Show may not be suitable for children under 10 years of age.
 – Limited seating available
BOOKING INFORMATION: (Please read)
1. Go to the ticket below and put down the number of attendees in your group.
2. The first Attendee is you if you are attending. (We Need your Name and Email Address of attendee 1)*
*If you are part of a group registering separately, please put down in additional comments who you want to sit next to.
*Also put down any dietary needs (Vegan, Gluten Free, Food Allergies, Etc.)
3. Just put down the names of the other attendees and then check out
4. At checkout enter your billing information and payment information and submit.
5. You will receive a ticket for each attendee.  If you entered their emails they will get the ticket.
6. Check-in with the ticket or just with your names at the bus the day of the trip.

Please join: Facebook.com/groups/davisontravelers for other great trips!
Little Shop of Horrors Waitlist
This is not a ticket. This is just a confirmation to get on a waitlist. If a spot opens up we will email you.
Related Events - Davison Travelers
Thunder Bay Elk Viewing, Carriage Ride, and Fall Color Bus Trip

Thunder Bay Elk Viewing, Carriage Ride, and Fall Color Bus Trip

Little Shop of Horrors at Meadowbrook Theatre with Italian Family Style Chicken Piccata Luncheon at Alfoccino Restaurant

Little Shop of Horrors at Meadowbrook Theatre with Italian Family Style Chicken Piccata Luncheon at Alfoccino Restaurant

Kewadin, Odawa, and Bay Mills Overnight Casino Bus Trip

Kewadin, Odawa, and Bay Mills Overnight Casino Bus Trip

Turkeyville Presents: Still Dreaming of a...White Christmas and Nite Lites at MIS Bus Trip

Turkeyville Presents: Still Dreaming of a...White Christmas and Nite Lites at MIS Bus Trip

Trans-Siberian Orchestra Bus Trip

Trans-Siberian Orchestra Bus Trip

Firekeepers Casino Bus Trip

Firekeepers Casino Bus Trip

Soaring Eagle Casino Bus Trip March 2023

Soaring Eagle Casino Bus Trip March 2023

Detroit Red Wings Bus Trip

Detroit Red Wings Bus Trip

Riverdance 25th Anniversary Show at the Fox Theatre Bus Trip

Riverdance 25th Anniversary Show at the Fox Theatre Bus Trip

WICKED AT THE WHARTON CENTER

WICKED AT THE WHARTON CENTER